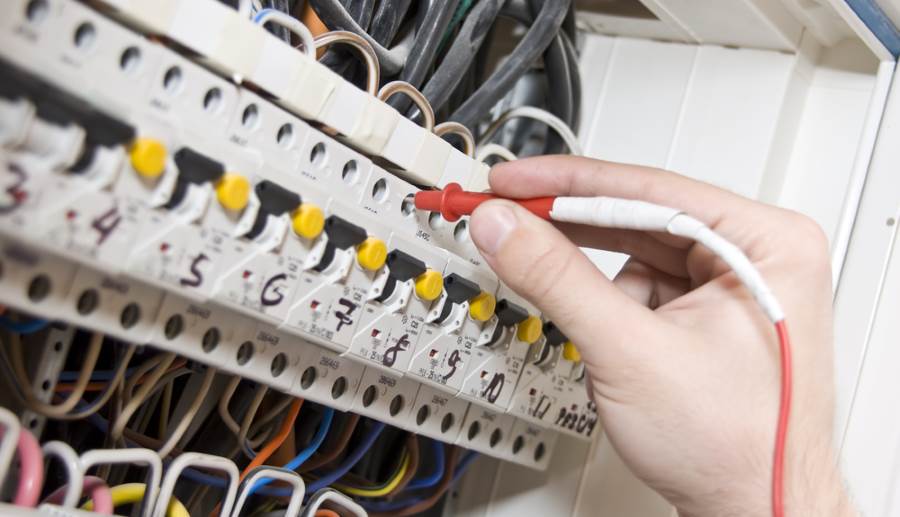 Commercial Electricians in Yorkshire
Our teams of engineers are available to work on contracts throughout Yorkshire including Leeds, York, Harrogate, Knaresborough, Wetherby,  Ripon and further afield.
Our highly trained electricians are fully qualified to carry out all types of electrical work on new builds, commercial refits, industrial units and specialist projects. We are available to work on individual projects or as part of a team on large scale contracts.
A full commercial electrician service you can trust
We cover everything from Portable Appliance Testing, commercial equipment installations to regular maintenance agreements, complete site surveys and even offer a design service which is tailored to your specific requirements and budget.
Our expert electricians have a strong reputation for handling complex commercial electrical installations.
We have been successful in securing ongoing jobs for some of the largest business in the region so you can be sure we'll complete your contract to the very highest standards.
Commercial Electricians
PAT testing
Cat2 lighting and LED lighting
Intercom systems & timer controlled circuits
Emergency lighting, Fire alarm systems and security systems
For a free estimate call 01423 331110 or fill in the form